Housing : Situation, Preferences, Accessibility And Services.
Satisfaction With Housing
Preferences: Types Of Housing
Women and girls currently in the sex industry have a preference for subsidized housing (33%) or rent subsidy (26%).
Nevertheless, subsidized housing (19%) or rent subsidy (16%) are also desireable options for women and girls who have left prostitution.
Respondents who are or have been strip dancers (42%) or escorts (38%) are more likely to want subsidized housing, while those who are or have worked in pornography are the least interested in this type of housing (10%).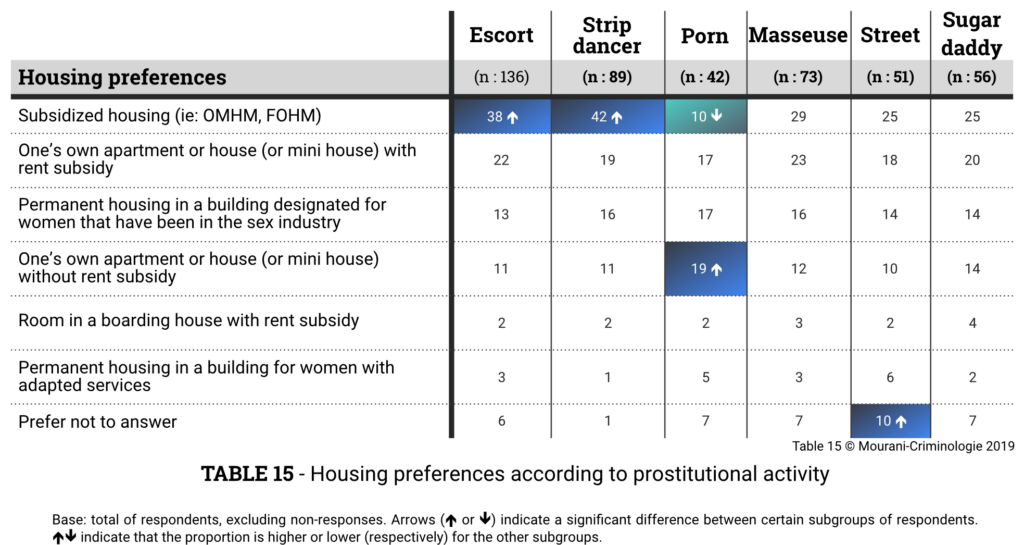 Services Associated With Housing
Most of the respondents that are or were in the sex industry desire a secure access (intercom, security, camera, etc.) and the presence of a security guard. 
There is significant interest among respondents who left the sex trade for financial assistance programs (housing or other) and the presence of stakeholders, in contrast to respondents who are still in the sex industry.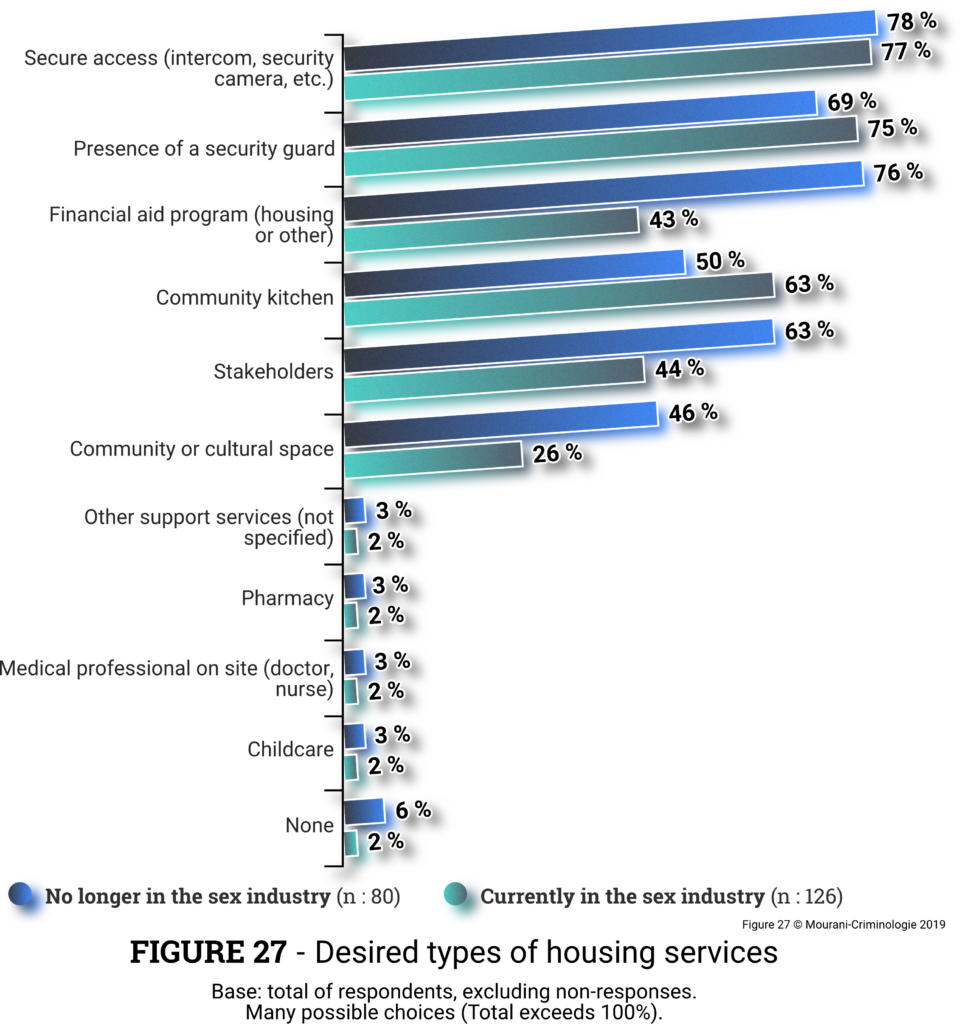 The majority of respondents wish to have individual therapy or psychological support services related to the sex industry (55% of ROSI and 59% of RISI).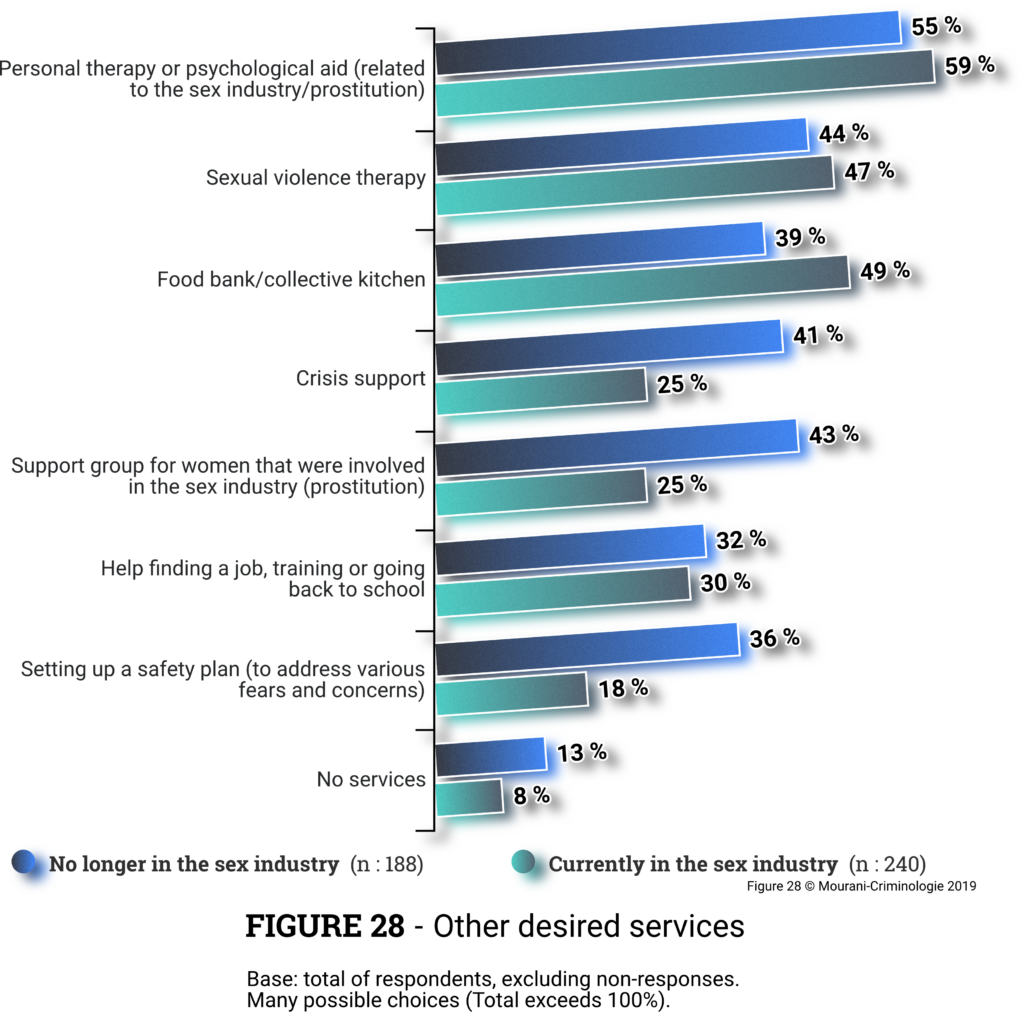 RISI = Respondents Inside the Sex Industry
ROSI =Respondents Outside the Sex Industry